Help!
---
Getting There
Need help finding your way here? We are here to help.
---
About the Venue
Summer 2018 will be our first time at the Blackheath Community Centre. Should you have any specific questions, requirements or comments regarding the venue, please speak with the door staff or email us via [email protected]. We're currently in talks with venue management and council about installing a wheelchair ramp for the internal corridor, but if you require assistance accessing the second hall, door staff would be happy to open auxillary doors for you during the event.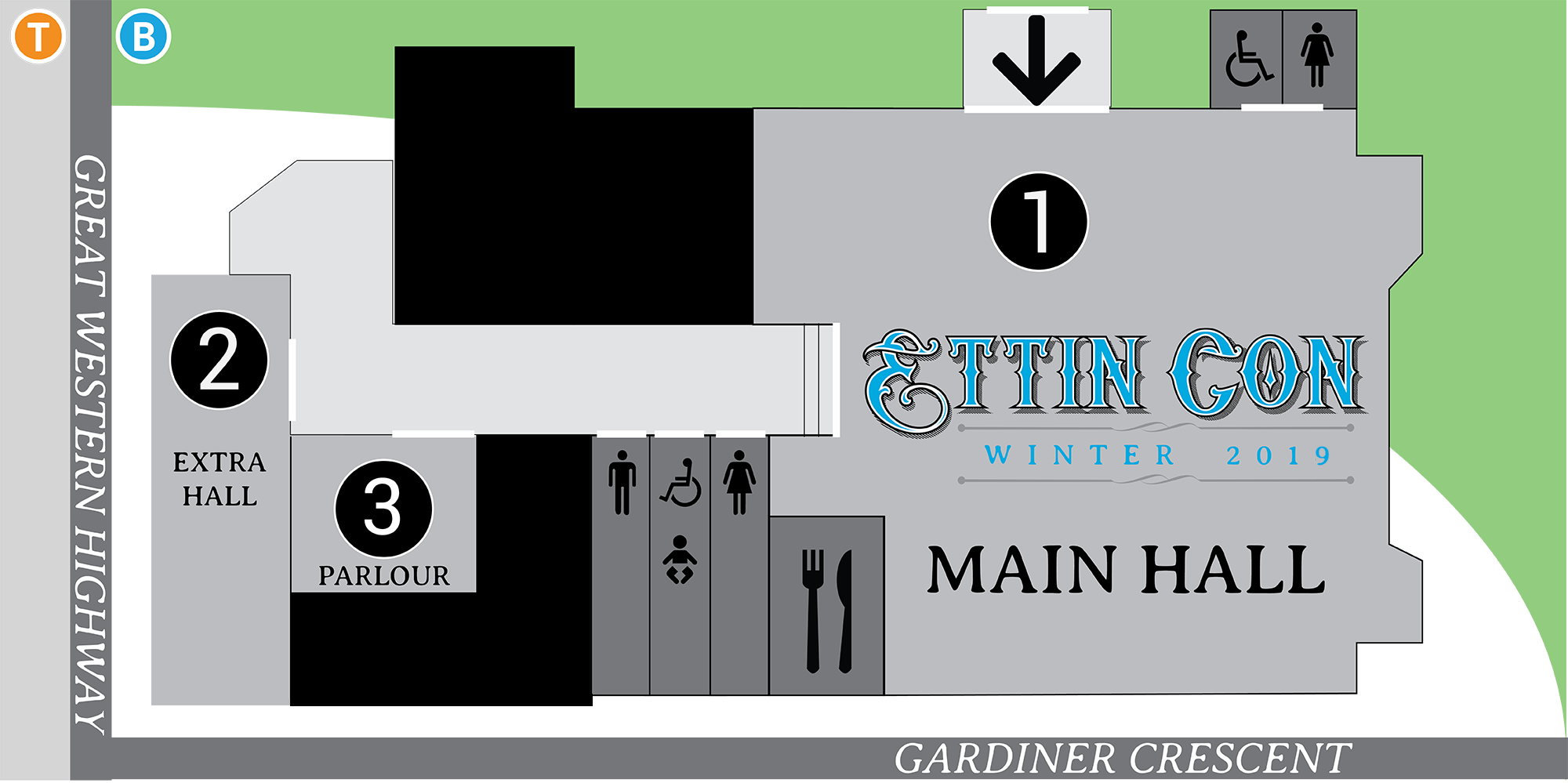 ---
During the Event
Please refer to our Code of Conduct for general rules for attendees, and see below for a guide to the various activities available.
Table Signs
If any of the above situations apply to you on the day, our table signs can usually help. Keep your eyes peeled for them on existing tables around the venue, and feel free to grab one from the pile near the games library. They are there to help you!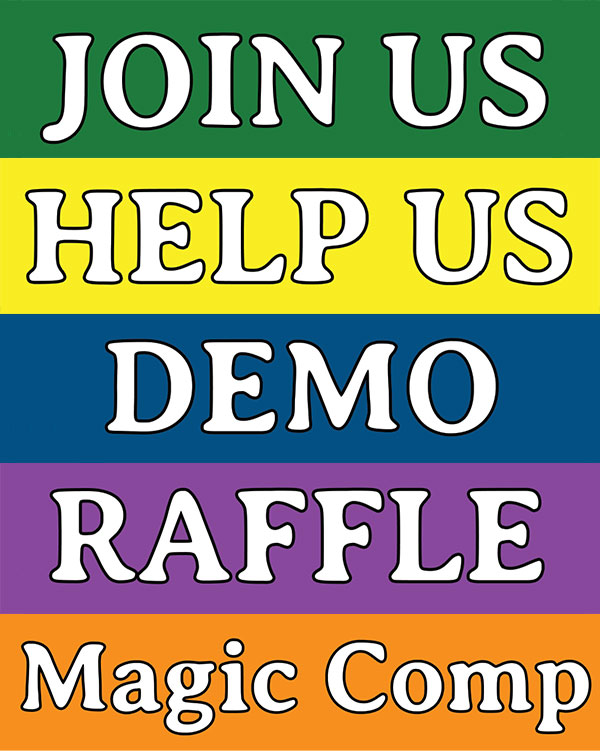 Games Library
Ettin Con's games library of 300+ games is lovingly curated and run by Afternoonified, the games are either on loan from private patrons or have been donated to Afternoonified or Ettin Con. Please sign each game out/in with library staff, don't simply grab and run. Rules for the proper and considerate treatment of the games can be found at EttinCon.org/conduct. Thanks for your help!
Registered Games
All RPG sessions and competitive card/boardgame tournaments listed on the timetable require registration. This can be done online by following the links at each listing via EttinCon.org/#games-listing until a week prior to the event, and any remaining seats may be registered at the front desk until an hour prior to the commencement of that session.
Competitions/Tournaments also require a $5 entry fee, payable via the website or the front desk during the registration processes described above.
Our online timetable (plus map) is regularly updated on the home page, or at EttinCon.org/timetable. We also maintain a Google calendar and print limited copies of the timetable & map on the day. Collect yours from the pile near the registration desk.
---
If you have any ideas to improve this page, or any feedback at all, please let us know via either [email protected] or the feedback form at EttinCon.org/feedback.
We want it to be easy for everyone to find, and share, the kind of fun they are looking for on the day.